Boneless Chicken
100g = 216 JPY (approximately 3-4 pieces)
Popular from children to the elderly due to the taste and easiness to eat.
At all shops we keep this product as one of the most popular.
Boneless Full Bodied And Delicious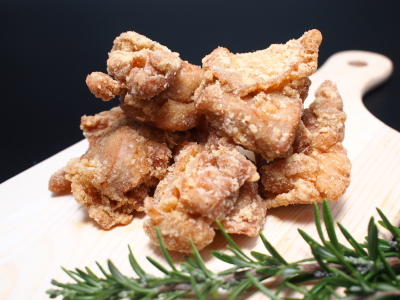 100g = 288 JPY (approx. 3-4 pieces)
A product that holds in the taste of thigh meat.
As soon as you bite into it, the richness of flavour will fill your mouth.
Boned Chicken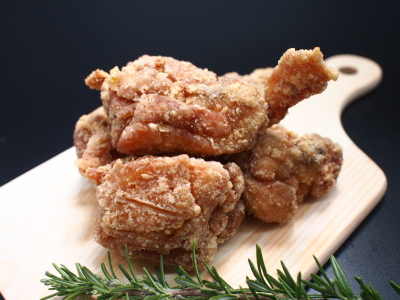 100g = 196 JPY (approx. 2 pieces)
Enjoy a nostalgic taste of karaage from the Showa period.
The bones enhance the special flavour of the meat.
Giblets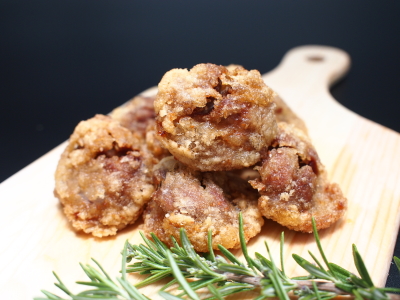 100g = 207 JPY (aprox 6-7 pieces)
With their unique taste and texture, once you've eaten them you'll be addicted!
Bite size, they are very easy to eat.
Chicken Wings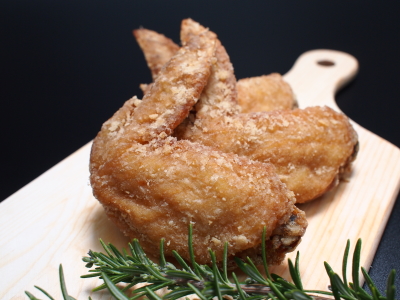 100g = 216 JPY (approx. 2 pieces)
The delicious flavour is concentrated in the wing
Filled with collagen it may be good for your skin.
Chicken Drumstick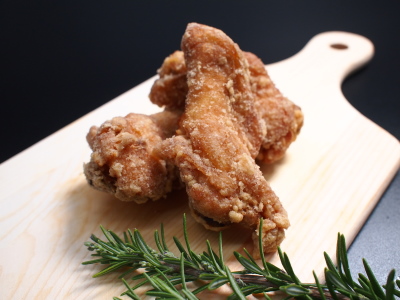 100g = 216 JPY (approx. 2 pieces)
Part of the bird which joins the body to the wing.
You can savour the chewy texture and rich flavour of the meat.
Shoulder Meat with Skin Skewer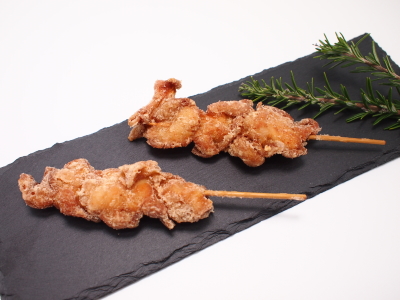 1 skewer = 104 JPY
Only two pieces of shoulder meat can be taken from the one bird.
Fried with our popular chicken skin you can enjoy this like yakitori.
Chicken Thigh (bone in)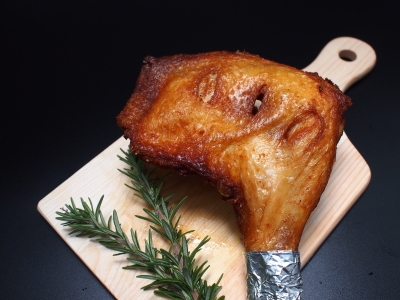 100g = 216 JPY
Well liked item with the texture of Beijin Duck.
Very popular at Christmas each year since our business was established.
"Zabuton" (boneless thigh meat steak)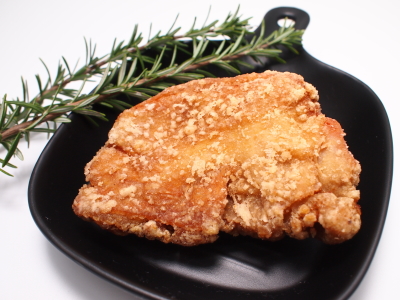 1 large = 540 JPY, 1 small = 324 JPY
A whole thigh steak sumptuously fried.
Enjoy the volume of the mellow taste to your heart's content.
Boneless "Red Comet"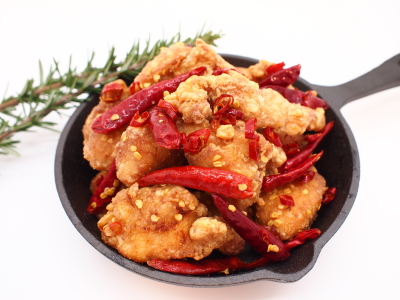 1 bag = 1030 JPY (400g)
Fried with Hollywood's original oil and red peppers.
The full flavour and spiciness will fill your mouth like a comet.
Boneless "Sweet Comet"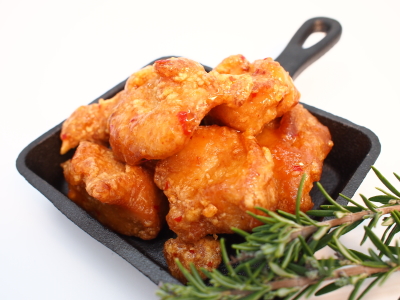 1 bag = 514 JPY (200g)
Fried with a sweet chilli coating.
Very popular with ladies and children.
The flavour is even more intense when cold.
Boneless "Maharajah"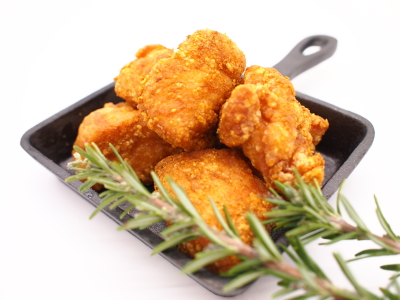 1 pack = 514 JPY (200g)
Developed by the Niigata store, this is an item which allows you to enjoy the food culture of Niigata.
The mild flavour and aroma of curry will arouse your appetite.
Boneless "Sweet Green Onion"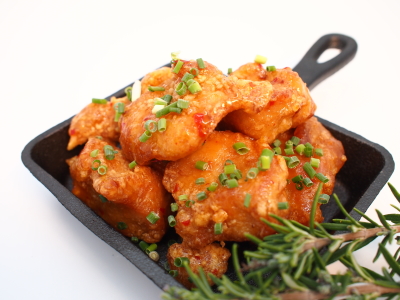 1 pack = 514 JPY (200g)
Developed by the Takatsukimidorigaoka Store, this dish will let you enjoy the food culture of Osaka.
The combination of green onion, sauce and karaage is widely appreciated.
Whole Chicken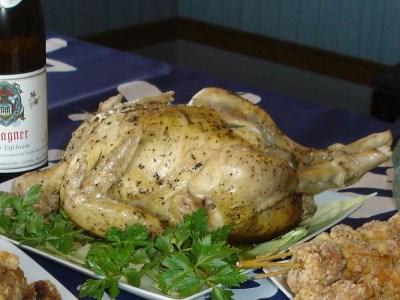 1 chicken = 3650 JPY
Slowly cooked for two hours.
This product will stand out from the crowd and be very popular at a party.
Amazing SAMURAI Sauce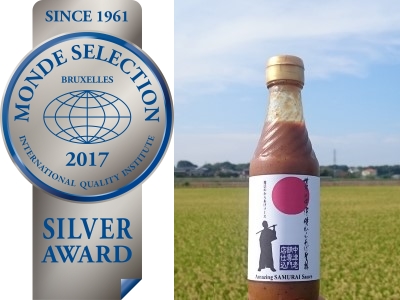 1 bottle = 950JPY(245ml)
This amazing sauce will transform anything into karaage flavor.
Of course it can be used to make karaage, karaage hotpot and Hainan chicken rice – a very versatile sauce.
Japanese Traditional
SAMURAI Rice Flavouring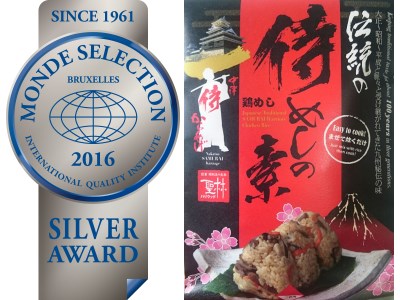 1 packet = 700 JPY (for 2-3 cups of rice)
Taste and tradition that has been passed down for more than 100 years.
This is the finest quality product, very popular and sometimes one person buys more than 10 packets.